Did you all notice that the background is a nice sea-foam green?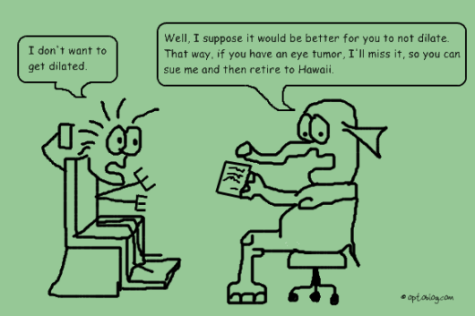 I worked on my "craft" today. I'm going draw all men and women patients as stick figures with tumbling E hands. Don't ask me why the doctor is an elephant. I figured there were plenty of cats, dogs, and even chickens, but not enough elephants in cartoons.
Introducing the optoblog comic strip. These cartoons are in their infantsee infancy. I need to get something other than a mouse to draw with.